De-Stress Blend
Updated 4 months ago
Stress doesn't just negatively impact your quality of life and contribute to bad habits, it suppresses your immune system and puts you at greater risk for serious health problems. De-Stress Blend is the natural path to stilling your waters and getting back to easier times. 
Combining equal parts CBD and CBG from USDA certified organic hemp, a daily dose of the adaptogen ashwagandha, and delicious botanical infusions of cinnamon and cardamom (both helpful for inflammation), De-Stress blend enhances your body's resilience to stress, so you can be cool, calm, and collected throughout your day. 
This stabilizing blend contains:
FULL SPECTRUM CBD– Nourishes your endocannabinoid system, offering functional support for stress, inflammation and balance. 
FULL SPECTRUM CBG– Known as the mother of all cannabinoids, this rare cannabinoid supports the body's stress response by aiding in nervous system relief.

For a total of 750mg of CBD and CBG at a 1:1 ratio with 12.5mg of each per serving.

ASHWAGANDHA- An ancient remedy for modern times. Referred to as the king of Ayurvedic herbs, this adaptogen helps to stabilize and strengthen the body's resilience to stress. 7000mg per bottle.
CINNAMON- A powerful antioxidant and anti-inflammatory, it supports circulation, blood sugar regulation, and digestive health. 1000mg per bottle.
CARDAMON- Rich in antioxidants and anti-inflammatory properties, this curative spice helps support balanced cortisol levels, blood pressure and digestive health. 1000mg per bottle.
Suggested Serving Size: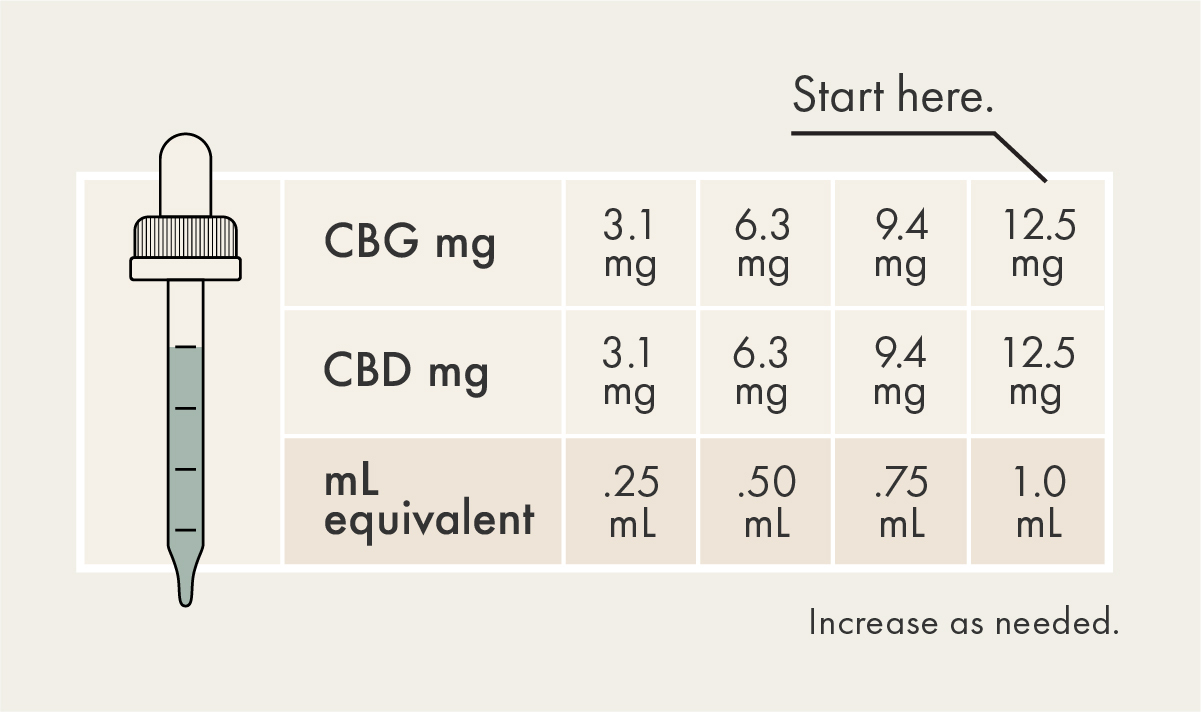 Was this article helpful?