How do I get my subscription shipment sooner?
Updated a year ago
To make changes to your subscription, simply login to your account and under subscriptions, click 'Place Order Now', if you'd like it to ship today.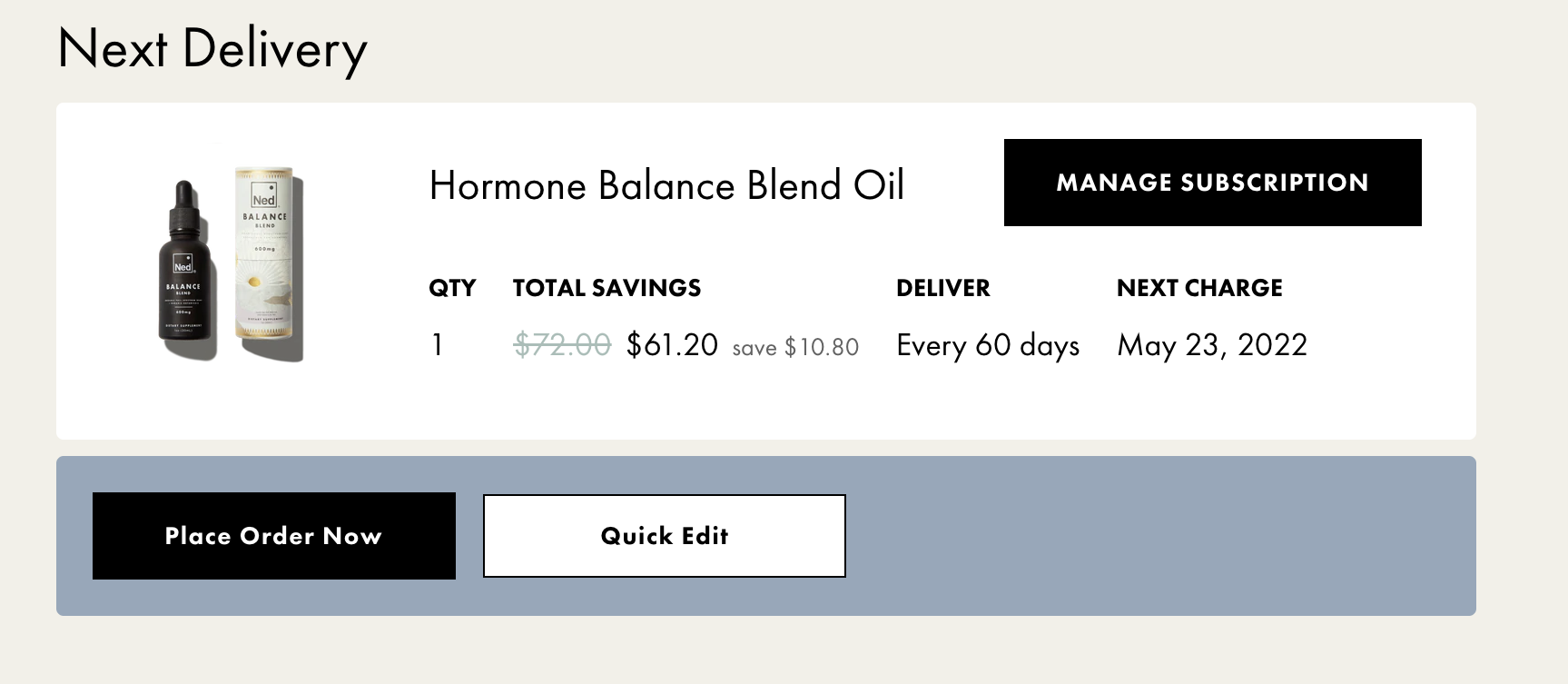 If you'd like to edit your shipment date, you can click 'Quick edit' and select the date you wish to have your order shipped. You can also choose to 'skip a month' or change the frequency of your delivery (30 or 60 days).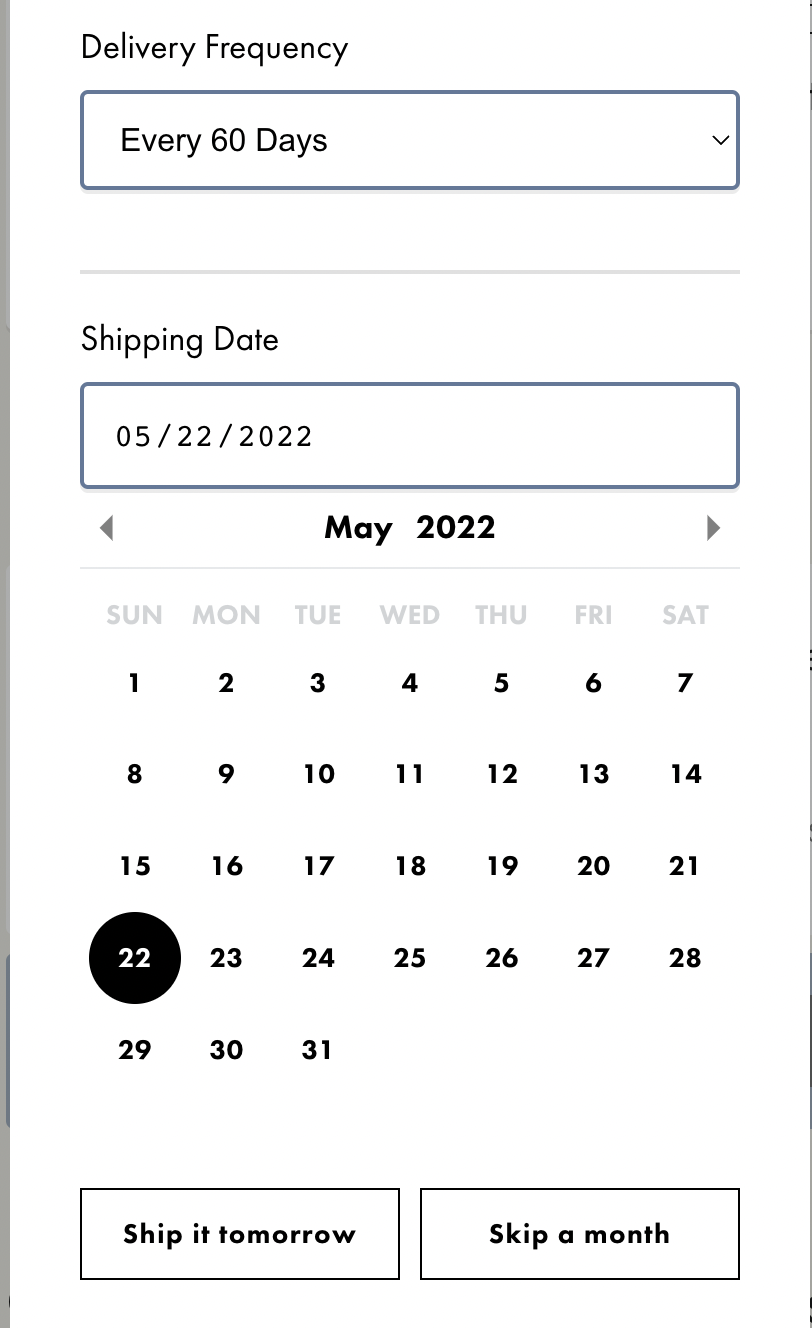 If you need additional assistance, please don't hesitate to reach out at [email protected].
Was this article helpful?