How do I pause my subscription?
Updated a year ago
To make changes to your subscription, simply login to your account and click 'Manage subscription.'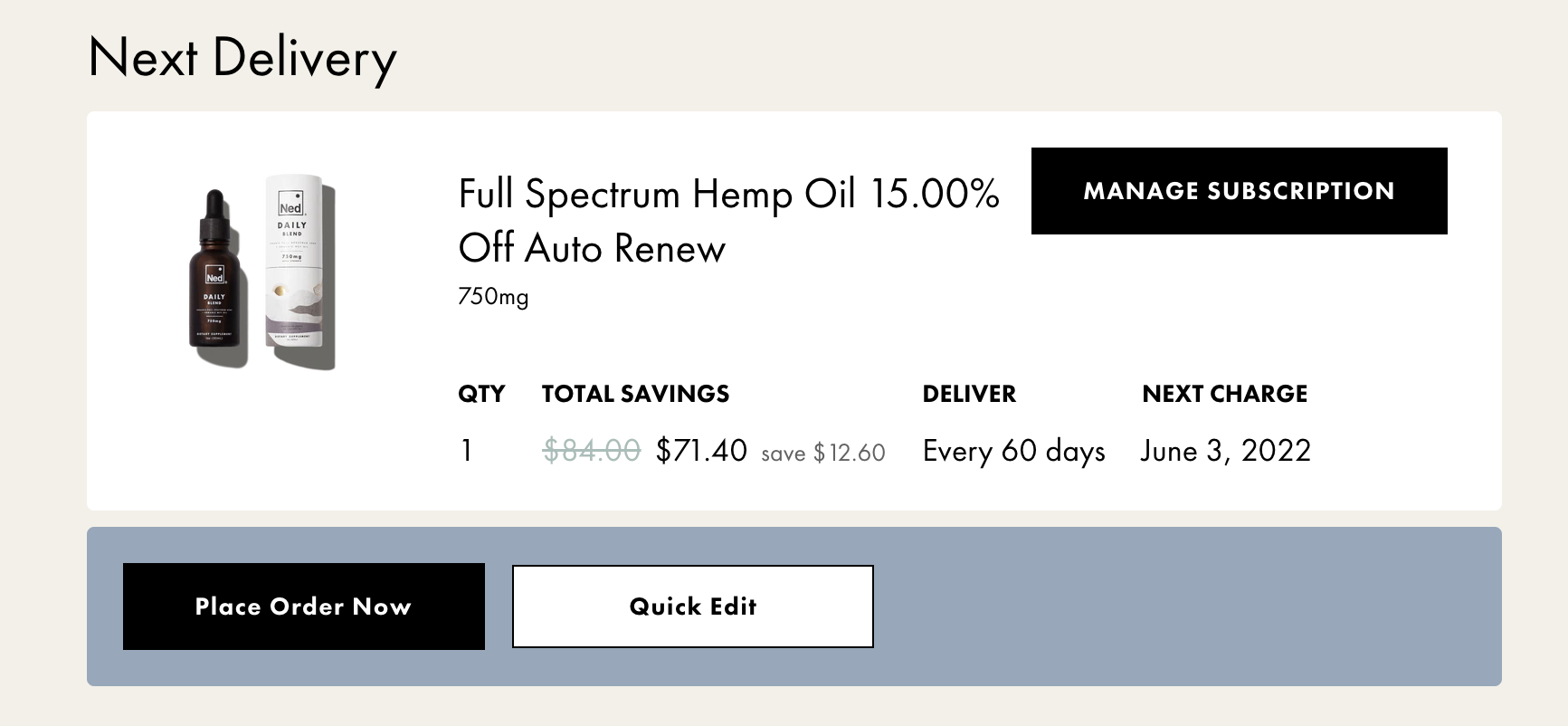 On the left-hand side, you'll see a box that says "Next order ships on...", from there you can click edit: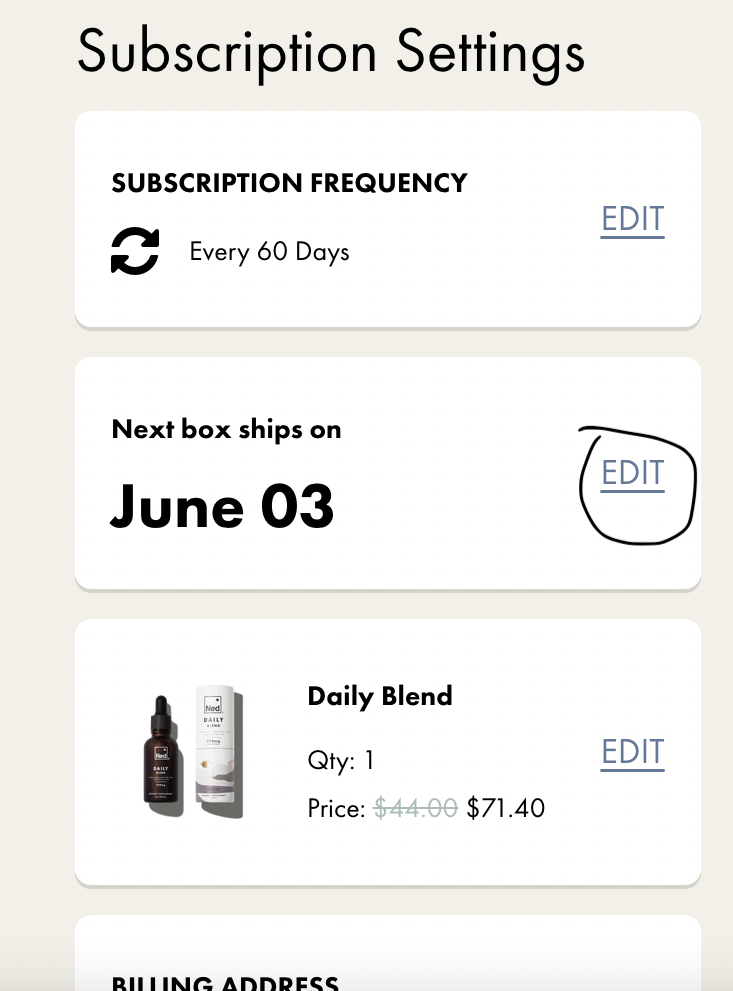 From the calendar, select the next date you'd like to receive your order. You can pause for up to 6 months. Once you'd selected the date, click "Update Shipping Date"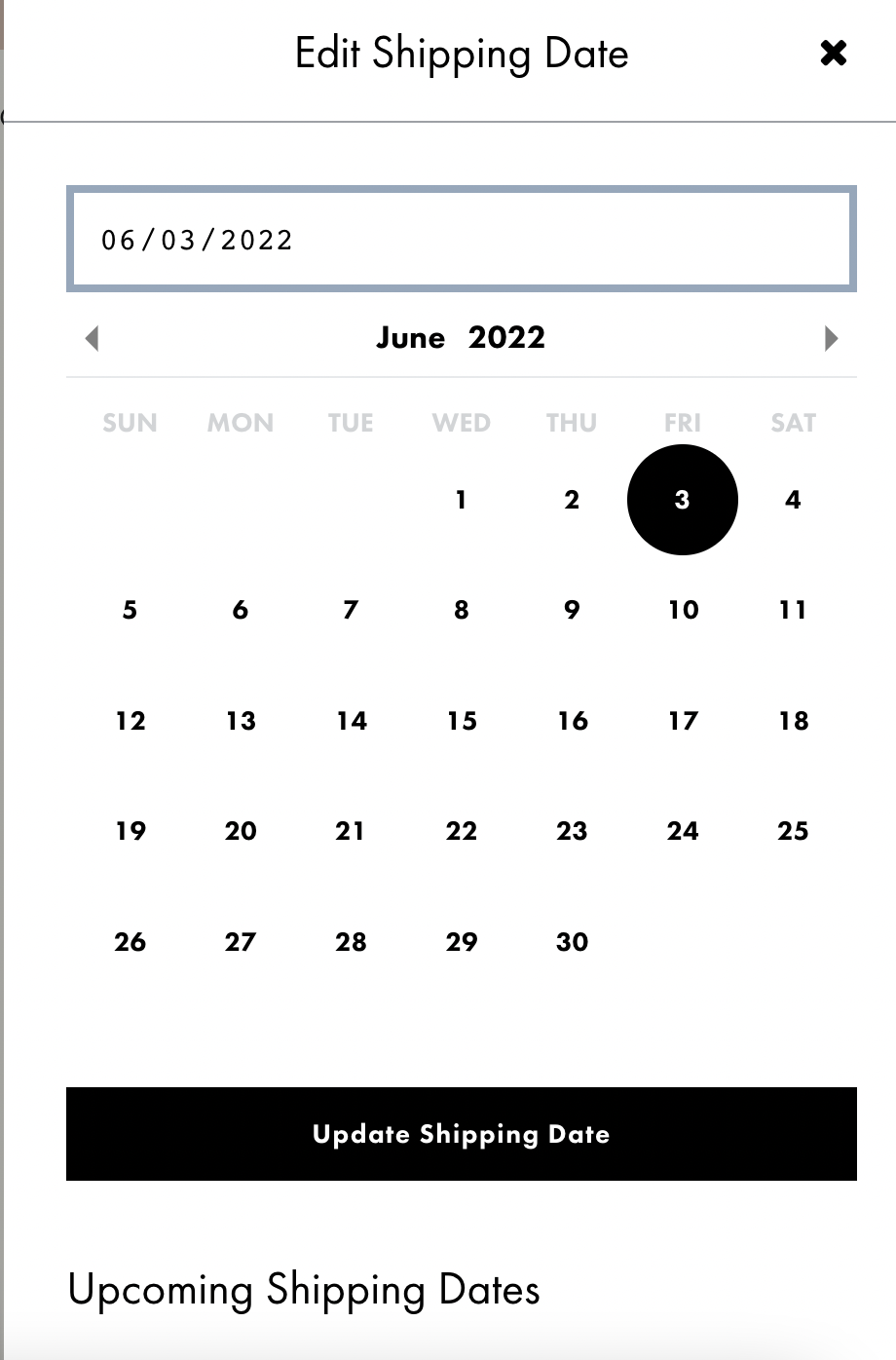 If you need additional assistance, please don't hesitate to reach out to [email protected].
Was this article helpful?